Family of Nomads Age, Net Worth & Latest News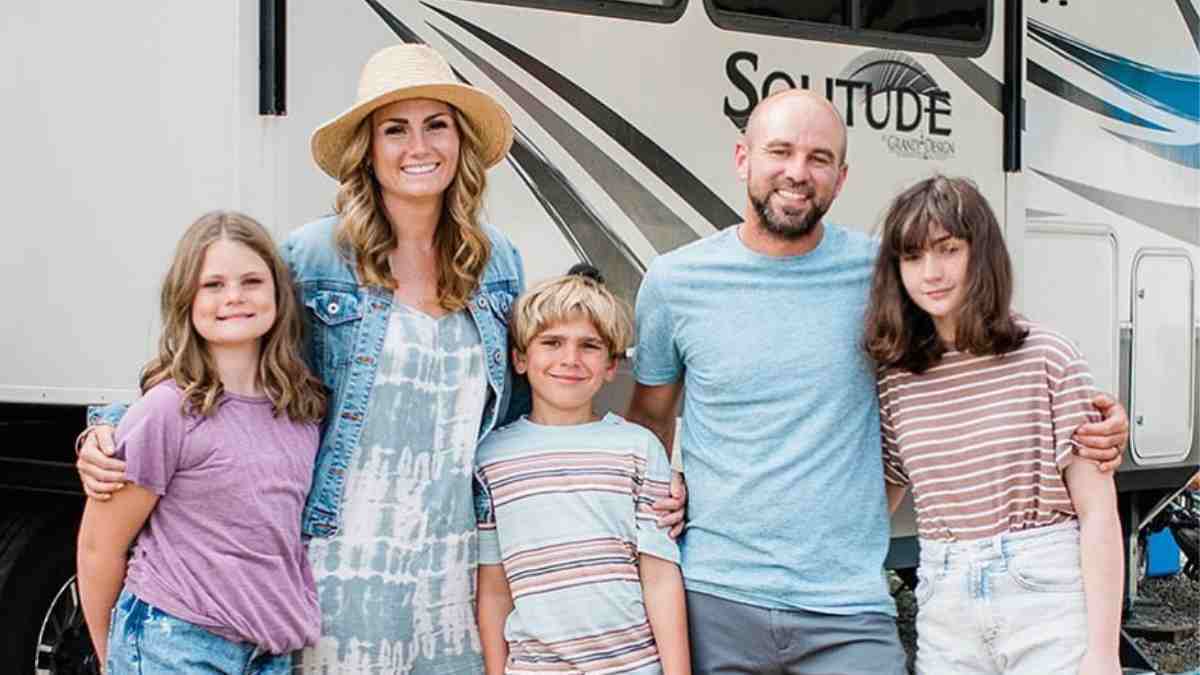 Family of Nomads is an average family living in an RV and has been nomads since September 2020. The Family of Nomad's mother and father, Jessica and Dub McCorkle, has three kids, Addison, Grace, and TJ. After their oldest daughter, Addison, recovered from a severe five-year-long illness, they decided to become full-time Nomad. The Family of Nomads Jessica and Dub's net worth has yet to be revealed, but their YouTube channel is worth around 76,000 USD as of 2023.
We are an average family, living an extraordinary life. After our oldest daughter was sick for 5 years, we knew we needed a change. We decided to sell our house and hit the road to a live a life of adventure and travel.

family of nomads
Why did Dub & Jessica decide to be nomads?
Being a nomad with three kids is not an easy decision for any parent. According to their official website, the Family of Nomads' oldest daughter, Addison, suffered for five years from PANS (Pediatric Autoimmune Neuropsychiatric Syndrom). Addison's doctor told them she was in remission after five years of being very sick.
Then they realized that the path they were with busy schedules was a waste. So they want to enjoy and live their lives because life is short entirely. That is why they decided to be full-time nomads and enjoy the rest of their life with kids.
One thing we have learned from Addison being sick for so long is that life is short, and we are not promised tomorrow. Stop waiting for this crazy stage of life to end and live your life now.

family of nomads
They started it by selling 90% of their belongings, buying a fifth wheel camper, and becoming nomads. Now they share their experiences to inspire others who want to be nomads. 
Family of Nomads members
Jessica and Dub married on December 20, 2019. Before they married, they had been dating since September 2017. Their age or birthday is not available in the public domain yet. But Jessica once posted on Instagram that her elder daughter Addison was born when she was 20. Now Addison is 15 years old, and we can confirm that Jessica is 35 as of January 2023. Dub McCorkle will be in his late thirties, but it needs to be confirmed.
| | |
| --- | --- |
| Jessica | 35 years old |
| Dub McCorkle | Not yet revealed |
| Addison | 15 Years old. Born on January 12, 2008. |
| Grace | 12 Years old. Born on March 30, 2011. |
| TJ | 11 years old. Born on March 13, 2013. |
Family of Nomads age and birthdays
How much is Family of Nomads net worth in 2023?
Dub and Jessica mainly earn their income from their YouTube channel revenue, blog site revenue, affiliate some brands on their social media profiles, amazon.com, and shopltl.com. But as we mentioned above, their net worth is not revealed yet.
Social media profiles
also read: Sin City Outdoors Family, Net Worth & Latest Facts
Leanne and Dan Net Worth, Biography | The Couple Behind The Buddymoon YouTube Channel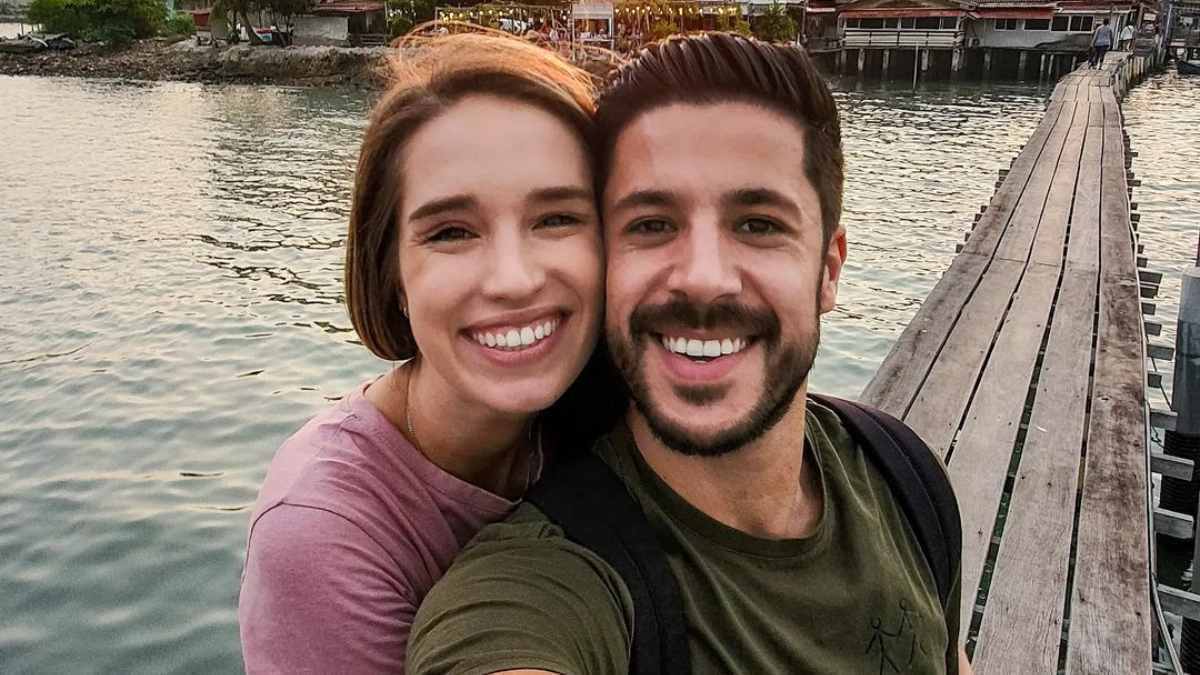 The Buddymoon YouTube channel is a goldmine of travel inspiration. With over 360,000 subscribers, their content revolves around exploring the world, one exciting location at a time. From hidden gems to iconic landmarks, their videos will have you itching to pack your bags and hit the road. The Buddymoon has an estimated net worth of $4,630 as of September, 2023.
Leanne and Dan are the creative minds and adventure seekers behind The Buddymoon. They firmly believe that the best adventures are shared with friends – that means you, their beloved buddies!
We're Leanne and Dan, a South African couple travelling the world in search of the best experiences for your next adventure. Our goal during our travels is to search for the best experiences and destinations, deep-diving into cultures and stepping out of our comfort zone, in hope that these experiences could be the inspiration for your next travel adventure. Whether you are looking for a Buddymoon, Adventuremoon, Minimoon, Honeymoon, Babymoon (you name it) we will have the best recommendations for you.

LeaNNE aND DAN
Leanne and Dan Net Worth
Leanne and Dan's earnings come from various places. Their biggest income sources are the views on their YouTube channel and the ads that play in their videos. They also make money by selling their cool stuff on their official website. They're part of some affiliate programs that help them earn some extra cash. Plus, they get support from folks on Patreon.com. So, they've got a few different ways to make that dough!
As for the Buddymoon YouTube channel, it's estimated to be worth around $4,630 as of September 25, 2023. But when it comes to Leanne and Dan's personal net worth, well, that's still a bit of a mystery. They haven't spilled the beans on that one just yet!
Age and Personal Life
Image source: Instagram
Leanne
Leanne Michelle De Lira, born on September 13, 1993, in sunny Johannesburg, South Africa. She is 30 years old as of September 2023. Before the YouTube stardom, Leanne pursued her studies at the University of Pretoria and the University of the Witwatersrand. But here's the twist – before hitting the "record" button, she embarked on a journey in the marketing field, all the way from the dazzling city of Dubai.
Leanne began her romantic journey with Dan back in 2015, and their love story reached its pinnacle with a beautiful wedding ceremony in March 2021.
Dan
Daniel (DAN), born on July 14, 1991, in the charming town of Hartbeespoort, South Africa. Dan is 32 years old as of September 2023.
Before the world knew him as a content creator, Daniel's roots were firmly planted in construction.
In 2019, Daniel decided to take a big leap in his personal life when he proposed to Leanne. The culmination of their love story happened in March 2021 when they tied the knot, marking a new chapter in their journey together.
The Goal… To Reach 1000 Days of Buddymoon
Leanne and Dan have a pretty cool goal: they want to go on 1000 days of Buddymoon adventures! So far, they've tackled 463 of those days. Along the way, they've crashed in 89 different places and explored 15 amazing countries (As of September 2023). They're definitely on an epic journey!
The Buddymoon's Impact on Social Media
Leanne and Dan's journey as travel vloggers is nothing short of extraordinary. They've come a long way, from their roots in South Africa to becoming YouTube sensations.
Beyond YouTube, The Buddymoon shines on social media platforms like Instagram and Facebook. Their engagement with followers and their influence on the travel community are nothing short of inspiring.